Choose CSL Law for your divorce settlement in Sanderstead
"A great choice", "a fantastic source of professional support", "their attention to detail is extraordinary" – these are just a few of the comments made by past clients about our legal firm, CSL Law. So, if you, too, are in need of professional legal support, you've found the right team with CSL Law. Based in Croydon in South London, we're well located to help with dispute resolution in the Sanderstead area. For more information, or to speak with a member of our team about divorce settlement in Sanderstead, give us a call today on 020 3463 1300 or fill in your details on our contact form to request a call-back.
Why our divorce solicitors in Sanderstead will be the right fit for you…
When you choose CSL Law for dispute resolution, you can be certain you've made a sensible decision:
Our exceptional legal team offers a range of positive qualities, including sympathy, knowledge and extensive experience.
Situated in Croydon, South London, our office is in convenient proximity to your home or place of work in Sanderstead.
We have broad experience in our field, which, of course, relates to divorce settlement in Surrey and beyond.
We're experts in divorce matters, and can advise on their financial issues, too.
We've received much positive feedback about our service over the years we've been in business – scoring an impressive 4.9 out of 5 stars on our Google reviews.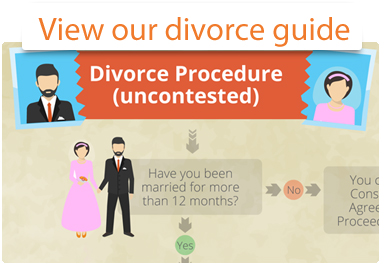 Learn more about dispute resolution in Sanderstead with CSL Law
In order to give you as much information as possible, we've created a new blog on our website to empower you with knowledge. Have a look through and you'll find relevant articles such as: "A guide to sorting out the finances of divorce" and "Divorce in the New Year". To discuss an actual divorce settlement in Sanderstead, just get in touch for more information.
Clients have given our divorce lawyers in Sanderstead much positive feedback:
CSL Law is "extremely professional, and yet never forget that you are a person and not just a client."
A very capable firm in dealing with any and all family matters… they are courteous and understanding."
Indeed, it says much about the quality of our team that most of our work comes through referrals from past satisfied clients.
For professional support, guidance and solutions, trust CSL Law to help with divorce settlement in Sanderstead. We can also advise on issues relating to: children, employment, pre-nuptial agreements and dispute resolution. Call 020 3463 1300 or fill in your details on our contact form and we'll be in touch.
Contact CSL for divorce, mediation or financial settlement cases in Surrey.
WE ARE HERE TO HELP YOU THROUGH THE LEGAL PROCESS