Clive Lawrance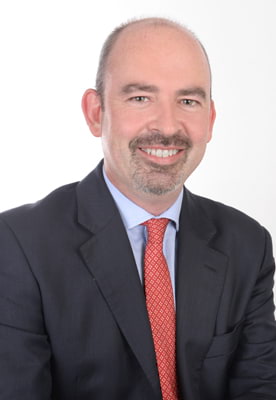 Clive is the head of the firm, a Member of Resolution, and qualified as a Solicitor in 1997.  He has an excellent reputation in handling high level net value cases often involving complex factual scenarios but is equally comfortable dealing with more modest and straightforward cases. Clive can draw on his wealth of knowledge and many years of experience to advise on all legal issues when a marriage or relationship unfortunately breaks down.  He is well known for his care, compassion and professionalism in dealing efficiently with the whole process of divorce, child arrangements, and the securing of a fair and just financial settlement, enabling his Clients to move forward towards a positive future.
Reviews indicate he has a high level of understanding with Clients, giving them professional, timely and clear advice.  He has a proven track record of being able to unpick often complex situations and navigate a clear path through, providing jargon free solution-based advice. He understands the stress experienced at this time and endeavours to make everything as easy and simple to follow as he can.  Clients feel that he actually cares and wants to help them through the whole process; he quickly adapts to any new information they give, is grounded in reality, is firm, sensitive and unambiguously "on his Client's side" throughout the process.  He will endeavour to reach early settlement where possible – the Court successes of his practice are worthy of note.
Clive's values and professionalism are the hallmarks of the practice and his colleague solicitors share his same work ethic.  His Clients will quickly gain confidence when going forward with Clive, that with his problem solving abilities, he will secure the best possible outcome.
Clive regularly advises clients who have reached a financial agreement on divorce (whether directly together or through mediation) and helps them in the preparation of the financial pack including the draft consent order and statement of information form, ready for submission to the court for consideration and approval.
Clive regularly advises on cases which involve complex financial arrangements, companies, shares and options, inheritances and pre-marriage assets or post-separation accruals.
Clive frequently advises clients involving cases with pensions, which may involve instructing pension experts on divorce and advising in relation to pension sharing orders.
Clive advises clients through their divorce where there has been no contact with the other party for many years and the whereabouts of the other party are unknown.
Clive has represented clients who have obtained orders allowing them to remain living in the family home until the youngest child reaches 18.
Clive has been successful in obtaining a court order securing the sale of the family home where the other party was unwilling to sell.
Clive has advised clients in dealing with financial claims which are made often many years after the parties have separated or the divorce has been finalised.
Clive advises clients who wish to draw up a separation agreement, rather than to divorce.
Clive also advises on child arrangement matters, including applications for live with orders, spend time with and relocation orders.
To speak with Clive please call us on 0203 463 1300 or click here to make an enquiry.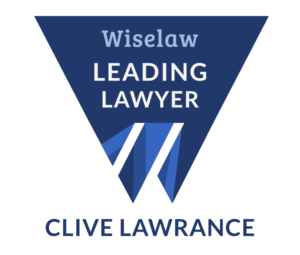 Clive is listed as a Leading Lawyer by Wiselaw.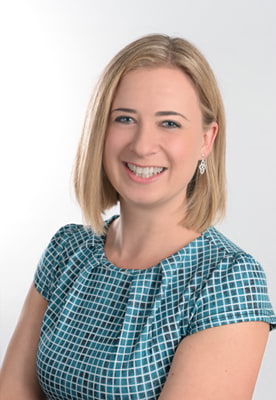 Frances is a senior family solicitor with the firm.  She has over 10 years of experience, having qualified in 2013, and has practiced family law exclusively since then with CSL Law.  She is a Resolution Accredited specialist therefore clients can be assured that they are in a safe pair of hands.  She is knowledgeable, understanding and supportive during what can be a very difficult, emotional and unsettling time.
Frances has the best interests of her clients at heart throughout and advises on all aspects of family law including separation, divorce, financial relief, private child arrangements, domestic abuse and TOLATA.  She also advises on variation of maintenance and nuptial agreements.  She is known for her kind, understanding, and honest approach.  She endeavours to be helpful with practical and pragmatic guidance and is quick to respond to any questions or concerns.
Frances has a keen interest in third party property disputes and cohabitation disputes.  This can involve acting for unmarried couples who separate and the issues they may face with their property and financial provision for their children under Schedule 1 of the Children Act.  Frances has also advised siblings who own property together where a dispute arises about the ownership.  Throughout she is sensitive to the issues involved and the tough situation that her clients are going through.
Frances also acts for third parties in financial remedies in divorce, known as intervenors.  This can be parents who have loaned money for property or who have a property that one party is claiming belongs to them, or friends who have provided financial help.  Again, Frances provides a caring and compassionate service, knowing that her clients are facing very stressful times.
Wherever possible Frances tries to resolve matters without needing court proceedings, but where this is not possible she provides strong, persuasive representation at Court.
Recent highlights include:
Representing high net worth clients who have pre-marital and post-separation assets and securing a ringfencing of both.
Representing a wife whose husband had significant investments with a third party with whom there was conflict which added complexity to resolving the financial aspects of the divorce
Representing a client who had a dispute as to their share in a property based on an unclear declaration of trust
Experience with Alternative Dispute Resolution including private FDRs and Arbitration
Securing an order for sale for an unmarried client who had separated from their partner some years ago, but the partner refused to sell the jointly owned property, together with an order for costs.
Advising a client who had inherited a property with their sibling who lived in the property and did not want to sell, depriving the client of the benefit of their inheritance
Representing parents of a divorcing child where the former spouse was claiming a share in their property
Advising clients with historic financial orders on their divorce as to the scope and potential success for varying long-standing maintenance orders, where money is paid from one former spouse to the other
Acting for a client who divorced overseas in respect of a property in England, where the former spouse was uncommunicative, securing a transfer of the property into their name and permission for it to be sold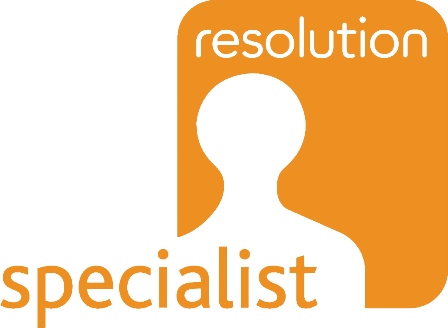 Megan Arkan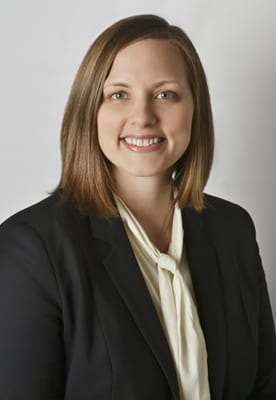 Megan Arkan is a highly experienced Family Law Solicitor.  Her unique experience means she is well placed to handle the most complex of situations that arise when a relationship breaks down.  Megan is a dual qualified solicitor having qualified as a Solicitor of England and Wales in 2017 and an Attorney in the State of Texas, United States of America in 2010.
With over 13 years of experience as a family lawyer, Megan understands the difficulties people face when going through a divorce or separation and expertly guides clients through what can be one of the most challenging times of their lives.  Megan is a member of Resolution, and she provides practical solutions with the client's best interest in mind.  Megan skilfully puts clients at ease, providing clear advice on their situation and decisions to be made.
Megan efficiently works to help her clients achieve a financial settlement, always attempting to resolve matters outside of court, yet is ready to vigorously defend against or pursue matters in court if necessary to achieve the best outcome for her clients.
Megan has a keen interest in addressing the financial aspects of a relationship breakdown and is experienced in dealing with highly complex financial situations and high net value cases.
Recent highlights include:
Securing a significant departure from equality in her clients favour due to her clients severe disabilities
Representing a small business owner where the value of the business was a significant point of contention when considering how to divide the marital assets
Advising a high net worth client with assets in multiple jurisdictions where issues of tax, source of funds to acquire the assets, valuations of the assets, ringfencing inheritances, and the most efficient method for dividing assets were at issue
Vigorously pursuing issues in a case where the other party purposely did not disclose significant marital assets and securing a costs order against that party for the failure to disclose
Assisting a client in negotiations where domestic violence was at issue, ultimately reaching a settlement without going to court
Regularly advising clients with complex and significant pensions including public service pensions and private pensions
Representing a client with complex and voluminous financial disclosure from the other party and ultimately contesting the other party's attempts to hide marital assets by way of incomplete financial disclosure
Representing high net worth individuals who have historically not been involved in or had knowledge of their financial situation but now face doing so as a result of the break down in their relationship
Efficiently preparing financial orders when parties have reached an agreement in family mediation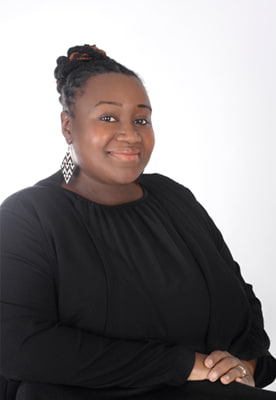 Naomi is a very experienced solicitor within the firm, a Member of Resolution, who qualified as a Solicitor in 2012. She also achieved specialist accreditation in both children and complex finance matters in 2022.
Naomi is dedicated to both her work and clients and has developed an extensive and in-depth understanding of all issues surrounding child arrangements. With her compassionate approach, she prioritises the best interests of the child with a view to creating solutions that maintain stability and promote healthy parent-child relationships.
Naomi has successfully represented numerous clients in relation to their financial matters, providing them with comprehensive legal advice and achieving favourable outcomes. From handling financial agreements within divorce proceedings, separation agreements and addressing the division of assets, her attention to detail and strong analytical skills enables her to navigate intricate financial matters, ensuring fair and equitable outcomes for her clients.
As a specialist accredited family law solicitor, Naomi combines her extensive knowledge of family law with a client-centered approach. She prioritises open communication, actively listening to her client's concerns, goals and providing clear guidance throughout each individual matter.
With a reputation for professionalism, integrity and empathy, Naomi is dedicated to providing the highest level of service to her clients. She approaches each case with personalised attention. Naomi understands the stress and emotional impact that both children and matrimonial proceedings can have on individuals and works closely with her clients to mitigate this as much as possible.
Beyond her legal practice, Naomi stays up to date with the latest developments in family law, regularly participating in professional development courses. This ensures that she remains well-equipped to handle the evolving challenges faced by her clients. Naomi is committed to offering support and achieving the best possible outcomes for you.
Naomi regularly advises clients in respect to child arrangements to include live with and spend time orders; Prohibited Steps such as to prevent a non-resident parent removing a child from a resident parent; and Specific Issue Orders such as applying for passports where the other parties permission is not forthcoming, relocating etc.
Naomi advises clients in respect to complex children matters where issues of drug use, alcohol and mental health have been relevant issues.
Naomi advises clients in respect to aspects of parental alienation, parental agreements, early social services intervention, declaration of parentage and parental responsibility.
Naomi has successfully assisted clients in relation to relocation with their children locally within the UK.
Naomi has also assisted clients in relocating with their children overseas.
Where the Court will usually follow the recommendations of Court Appointed Family specialist Advisors, Naomi has been successful in challenging such recommendations resulting in a more favourable outcome.
Naomi has more recently advised clients in respect to both children and matrimonial proceedings where it has been necessary to address transgender matters.
Naomi advises clients through divorce and judicial separation and has also assisted clients who have not been able to make contact with the other party, or where they have not been able to locate an original marriage certificate.
Naomi has advised clients in respect to financial claims which involve overseas assets, pensions, inheritances and companies.
Naomi advises clients who wish to draw up financial Orders by agreement as well as pre-marital agreements.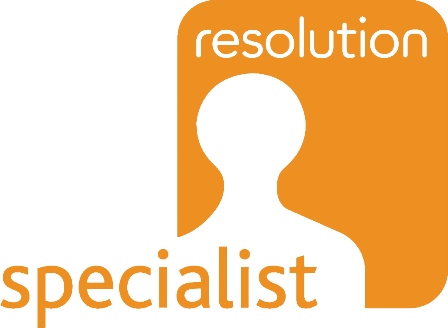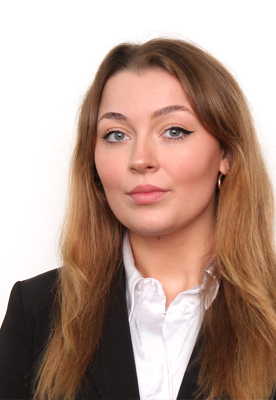 Kirsten is a paralegal with the firm. She graduated from the University of Surrey in July 2022 with an upper second-class honour's degree in Law. As part of her degree, Kirsten undertook a year's work placement at the National Centre for Domestic Violence where she drafted witness statements for Non-Molestation Orders, Occupation Orders, and Prohibited Steps Orders.
Kirsten joined CSL Law in October 2022 and supports our solicitors by assisting with their multifaceted caseloads. She frequently attends court to clerk hearings where she facilitates the smooth progress of cases.
Kirsten is gaining invaluable insights and experience by shadowing our solicitors. Her goal is to undertake the Solicitors Qualifying Examination (SQE), paving the way for her qualification as a solicitor. Kirsten aspires to specialise in family law, with particular reference to cohabitation disputes and domestic abuse.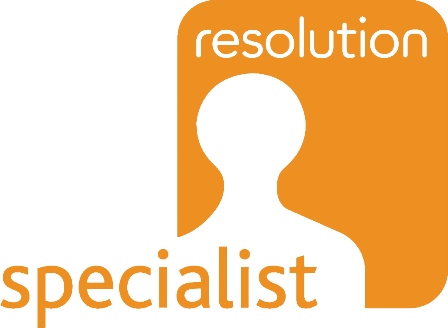 LET'S GET STARTED
Our specialist legal team are available to guide you through your queries and challenges. Let us help you through the difficult process of settling a legal dispute and help put your mind at rest.