Professional divorce lawyers in Surrey and throughout the UK
Welcome to CSL Law. If you're looking for a divorce solicitor in Surrey, you've found the right team to help.
With extensive experience in many aspects of family law, including divorce settlement, we can assist you in getting the outcome you want.
We know that divorce can be a stressful process. That's why we do our very best to minimise conflict, with our sympathetic, approachable and knowledgeable team. To talk to one of our solicitors, don't hesitate to give us a call. Our telephone number is 0203 463 1300. We'd be delighted to help in whatever way we can.
Divorce settlements in Surrey, UK
Family breakdown is one of the most difficult and stressful events that a person can go through. Luckily, we're here to make the process all the less upsetting, by providing you with a divorce solicitor you can trust.
We offer practical, sensitive and cost effective advice. We also go above and beyond to minimise the conflict and acrimony that is so often associated with divorces.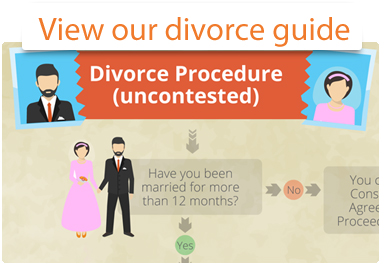 What our clients say about our legal services, such as divorce settlement Surrey wide
A lot of our work is through recommendation. Here's what just a few of our clients had to say about their experience with CSL Law:
"Extremely professional and yet never forget that you are a person and not just a client. Their attention to detail is extraordinary."
"You rarely come across such a mix of professionalism and human kindness, combined with a wealth of knowledge and the ability to apply that knowledge. We would not look elsewhere. If you need a family divorce solicitor, you won't find any better!"
Our range of services, including divorces in Surrey
At CSL Law, we make it our ongoing mission to provide guidance, support and solutions to our clients' respective situations. So whether you need information on what a quickie divorce is, or you want advice relating to a divorce settlement, we're here for you.
Our other legal services include:
Pre-nuptial agreements
Divorce and relationship breakdown
Children
Employment
Dispute resolution
To let us know what you're interested in receiving advice about, fill in your details on our contact form, and we'll get back to you as quickly as possible.
Make the right decisions with our divorce solicitors in Surrey, UK
To appoint a team of professional and compassionate divorce lawyers, get in touch for your initial consultation.
We're contactable on 0203 463 1300 or you can fill in your details, here, and we'll call you back as soon as possible.
The CSL Law blog
In an attempt to empower our clients with even more knowledge, so that they're in the best position to make legal decisions, we've created a brand new blog.
Here, you'll find posts on an array of topics, from quickie divorces to divorce financial settlements in Surrey, UK.
Contact CSL for divorce, mediation or financial settlement cases in Beckenham.
WE ARE HERE TO HELP YOU THROUGH THE LEGAL PROCESS