Professional divorce solicitors in Purley and Wallington
If you've been searching the net for divorce solicitors Purley or divorce settlement Wallington, CSL Law is here to help.
We know that the end of a marriage is an emotionally turbulent time. That's why we're here to make the process a whole lot less worrying, with our range of professional legal services.
So to speak with our sympathetic and approachable team, give us a call today. Ring us at our Croydon office on 0203 463 1300, and we'll be on hand to assist.
About our team: helping with divorces in Wallington and Purley wide
Our team prides itself on the very high standard of our service. Approachable, organised and enthusiastic, our clients will always be treated with the utmost professionalism.
A testament to the quality of the CSL Law experience is the fact that much of our work comes through recommendations from existing clients.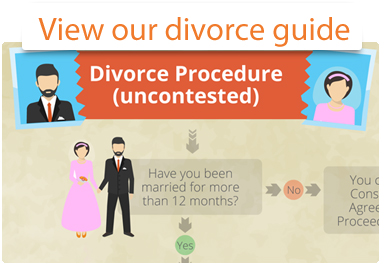 Discover more about our divorce lawyers for Purley and Wallington
Here at CSL Law, we think it's important to empower our clients with knowledge. That's why we're pleased to have recently started a legal blog, which provides valuable information pertaining to issues of divorce settlements, and much more. You can find our blog posts here.
Due to the exceptional service we offer our clients, we've acquired many positive testimonials over the years:
"Warm and professional through a difficult time."
"If you need legal assistance with a dispute or family matter then look no further than CSL Law. Their professionalism, sound advice and swift action makes them a great choice for anyone in need of excellent legal services."
"Not only managed the best possible outcome for me, but guided me and almost counselled me throughout the process, enduring fears, frustrations and crying sessions!"
Quickie divorces in Wallington and Purley – we offer a range of legal services
Due to the complexities of modern day living, many people will need the help of a solicitor at some point. If you're in need of a lawyer, we have a dynamic team that can help with a range of issues.
At CSL Law, our services provide assistance with:
Divorce and relationshipbreakdown
Your children
Dispute resolution
Employment
Pre-nuptial agreements
We offer personal advice that is tailored to your set of circumstances. We can also be trusted to help you whatever your circumstances.
In need of a divorce settlement in Wallington or Purley? Call us today…
From divorce settlement in Wallington to quickie divorces in Purley, give us a call on 0203 463 1300.
Let our professional team guide you through what can be a difficult and distressing time, and enable you to move forwards.
Contact CSL for divorce, mediation or financial settlement cases in Sanderstead.
WE ARE HERE TO HELP YOU THROUGH THE LEGAL PROCESS