Do you need help with divorce in Thornton Heath, London? Call our divorce lawyers
CSL Law is a team of highly-experienced divorce lawyers and family solicitors. If you are living in Thornton Heath, Norwood, Streatham, or one of the nearby areas of London and need divorce advice or help, our team of solicitors specialise in all areas of matrimonial law and divorce, including divorce mediation, separation, international divorces, same-sex relationships, and all matter relating to children and childcare arrangements.
We offer our clients the highest standards of legal care, as well as a professional, sensitive, and personal approach. All our divorce advice is tailored to suit your specific requirements and needs.
If you are going through a separation, it is important that you seek legal advice as quickly as possible. This helps you prepare and make the right decisions about the future. Our approach helps us achieve out-of-court settlements but we appreciate that at times, cases may need to be taken to court, and in which case we will take a robust approach. We have acted on behalf of clients from all areas of life, with different assets and finances.
We have extensive experience in all aspects of divorce and family law, including:
We can assist with all aspects of divorce, including:
Divorce and finances
International divorces
Divorce mediation
Judicial separation
Maintenance
Civil partnerships
For more information or to organise a divorce consultation, please call our quick divorce solicitors now on 020 3463 1300.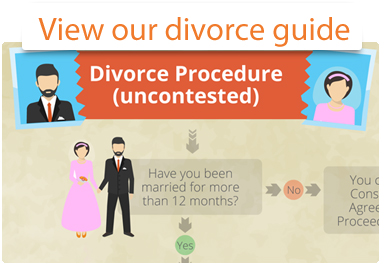 Divorce mediation and the time it takes to get a divorce near Norwood
We understand the decision to separate is never an easy one. Our highly-skilled team can help you navigate the process. How long does the process take? Unfortunately, there is no such thing as a 'quickie divorce'. The time it takes to get a divorce in Norwood or Thornton Heath will depend on a number of factors, including the cooperation of your spouse and the efficiency of the process. One way to speed up the process and to resolve any disputes privately without going to court is with divorce mediation. This can relate to children and childcare arrangements after the divorce, money, and the practicalities of life moving forwards.
We are here to support you and your family and to provide an open forum to discuss issues in a positive way. One of the benefits of mediation is that the process can improve communication between you are your former partner and this can help boost the relationship for the future, especially if children are involved. We can help you plan for the future.
Other services
We offer advice, guidance and support around other issues, including:
CR0 pre-nuptial and postnuptial agreements
Prenuptial agreements (before marriage) and post-nuptial agreements (after marriage) are chosen because they offer financial security, especially in the event of the relationship breakdown.
Our experienced family solicitors can talk you through the process of obtaining a pre-nuptial or post-nuptial agreement in Thornton Heath and can highlight details that may have been missed. Read our blog: Prenuptial agreements to become binding by law?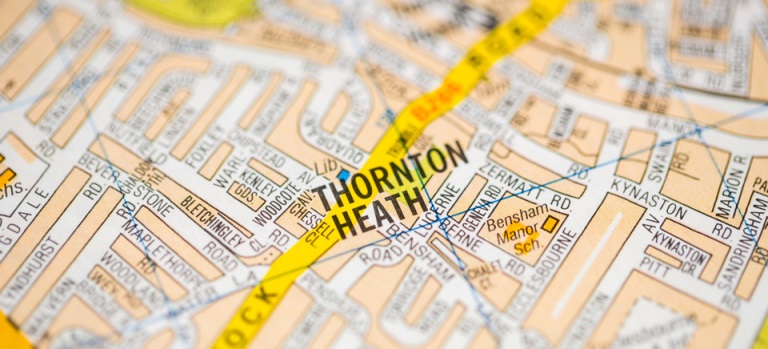 We also provide legal support in the local areas including
Addiscombe, Elmers End, Biggin Hill, and West Wickham
International divorce solicitors in Thornton Heath
Every country will have its own set of laws relating to divorce, so if your marriage had an international element, such as you married abroad, you are located abroad, or you lived abroad during your marriage, then it is important to seek advice at the earliest opportunity if you plan to divorce.
Our vast experience of international divorce means that we can analyse your unique situation and offer advice about the best steps to take. If you are not based locally, we can conduct video consultations to discuss your situation.
For advice about divorce, please speak to our family lawyers near Thornton Heath
To make an appointment with one of our lawyers near Thornton Heath, please call us now on 020 3463 1300 email info@csllaw.co.uk
LET'S GET STARTED
Our specialist legal team are available to guide you through your queries and challenges. Let us help you through the difficult process of settling a legal dispute and help put your mind at rest.