Helpful divorce lawyers in Dulwich, London
If you are contemplating separation or divorce and you live in Dulwich, Forest Hill, or Norwood, it is important to obtain legal advice as quickly as possible, so you know what all your options are. CSL Law is a team of divorce lawyers and solicitors, who are highly experienced, empathetic, and professional and cover all aspects of divorce and family law.
We do not underestimate the stress and uncertainty involved in divorce and we will be by your side during the process to help you obtain the best outcome for your circumstances. We work very closely with our clients, so we can get to know them and answer every question they may have about everything from finances to childcare arrangements. We communicate clearly and concisely so you are informed about the best choices for you moving forwards.
Our local team of divorce lawyers can offer you an initial consultation so we can talk about your case and discuss the likely costs and timescales. We can be reached on 020 3463 1300.
We have extensive experience in all aspects of divorce and family law, including:
We can assist with all aspects of divorce, including:
Divorce and finances
International divorces
Divorce mediation
Judicial separation
Maintenance
Civil partnerships
For more information or to organise a divorce consultation, please call our quick divorce solicitors now on 020 3463 1300.
Why choose our divorce solicitors near Forest Hill?
We will do everything we can to make sure that the divorce process in Forest Hill or Dulwich is as quick and stress-free as possible We always put any children at the heart of the process, acting in their best interest and safety.
You will receive advice tailored to your situation.
Our founded Clive Lawrance is a member of Resolution (formerly known as the Solicitors Family Law Association), so we are committed to their Code of Practice, promoting a constructive approach to family law.
Our local law firm can handle all aspects of family law and divorce issues including civil partnerships, annulments, property disputes, same-sex relationships, separation agreements, international divorces, pre-nuptial agreements, out-of-court settlements, grandparent custody, special guardianship and more.
We always give our clients honest and straightforward advice and we will never technical jargon.
We always pay rigorous attention to detail and our legal knowledge is always up to date.
You will always speak with the same divorce lawyer who can get to know you well.
Other services
We offer advice, guidance and support around other issues, including:
Need a SE19 quickie divorce? We offer divorce advice
Sadly there is no such thing as a 'quickie divorce' in Dulwich but if you are considering divorce, we can offer you expert advice. The decision to end a marriage can have large implications for both you and your family and we have the specialist experience to ensure that you get through the process as quickly as possible.
There is always a number of processes that you will need to go through to reach agreements with your ex-spouse. This can often centre around children, including where they will spend their time, access arrangements for the other parent, and the financial implications of this. If you can agree on these issues then a divorce can be straightforward.
We promote divorce mediation. This can help you and your former partner discuss any issues in a confidential environment to listen to each other, and then make informed decisions about the future. We are well placed to ensure have addressed all the matters you may need to.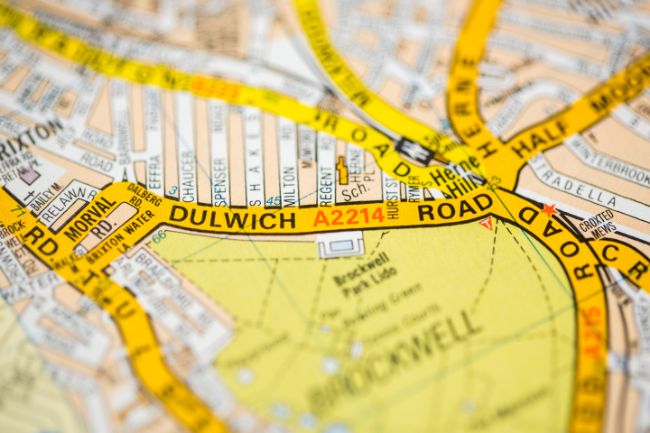 We also provide legal support in the local areas including
Addiscombe, Elmers End, Biggin Hill, and West Wickham
To discuss divorce, international divorce, or pre-nuptial agreements with our family lawyers in Dulwich, please call us now
If you would like to know about how we can help you with your divorce in Dulwich, please call us now on 020 3463 1300 email info@csllaw.co.uk
LET'S GET STARTED
Our specialist legal team are available to guide you through your queries and challenges. Let us help you through the difficult process of settling a legal dispute and help put your mind at rest.