Helpful and friendly family law solicitors near Shirley, Surrey
CSL Law offers an expert family law service for clients in Shirley, Addiscombe, Elmers End, Biggin Hill, and West Wickham. We deal with all aspects of family law for people who are married, living together, or in civil partnerships. We can assist with pre-nuptial agreements, separation agreements, childcare arrangements, financial settlements, family injunctions, and more.
Our small team of family solicitors has the experience and a wide range of legal knowledge to meet your personal experiences. We always strive to minimise conflict and will guide you towards the best outcome for you, your family, and your children. We are skilled in dealing with a wide range of issues, even the most complex issues that can arise from relationship breakdown. We treat every client with sensitivity and care and will resolve your issues as quickly and cost-effectively as possible.
Our family law services include:
Divorce and relationship breakdown
Childcare disputes and other issues relating to children
Disputes over finances and property
Co-habitation disputes and agreements
Pre-nuptial agreements
Change of Name
Separation agreements
Injunctions
Joint Tenancies with your partner
By working together, we aim to provide you with a flexible and sensitive service that is focussed on delivering the best possible results. We know that when you seek out assistance, you are probably under a great deal of stress. This is why we aim to provide an efficient service, so you have access to divorce advice or other legal advice quickly. We always talk in clear terms, so you have all the information you need to make the right decisions for you. We have a successful record of reaching agreements without the need to go to court.
To book an appointment with our family law solicitors, please call us now on 020 3463 1300.
Child custody lawyers near Addiscombe
As a parent, it is likely you will have to make difficult decisions based around your children when you go through a relationship breakdown. Sometimes it can be hard to know the right answers, especially if you and your partner cannot agree. Issues can relate to who the child should live with (known as residence rather than custody), how often each of you sees the child (known as contact), and how parental responsibility should be exercised.
We can help solve legal issues relating to:
Where a child should live
Disputes relating to contact
Grandparent access
Relocation
Financial issues
Maintenance issues
Special guardianship
Parental responsibility
Child abduction
You can trust us to take a sensitive and empathetic approach so your children feel settled with the new family arrangements.
Many of our divorcing couples choose to go through divorce mediation if they have a family dispute. These confidential meetings allow all parties to talk openly to reach agreeable solutions. We facilitate family mediation in Shirley and Addiscombe, which can resolve issues relating to childcare arrangements.
Family Law Services
We have a proven track record assisting in all areas of family law and offer a comprehensive range of family law services.
Finances: We understand that financial security is key. We offer expert advice and guidance on all financial settlements, so we can reach practical financial solutions. We can advise on a full spectrum of financial matters, including the most complex cases. Our advice is always tailored to your individual situation and needs. We also take a strategic approach in all the work we do, along with strong negotiation skills to reach agreements.
Children: Some of the most difficult and emotional issues in family law concern children. We have dealt with hundreds of cases involving children and we understand the impact this has on everyone involved. We always aim to put the children at the heart of the process during the decision making. We can help with childcare arrangements following divorce, child relocation or issues relating to adoption or surrogacy.
Divorce and separation: Our divorce lawyers can work with you through divorce mediation or other ways to help you come to the right settlement for you and your family. We can guide you through the process and can cover every aspect of divorce, including adultery, annulment, international divorce, civil partnerships, and more. We know that divorce is rarely easy but our divorce solicitors will work on divorce mediation and other ways to ensure that everyone involved achieves a fair and amicable solution.
Other services: We can also help with other family law issues, including pre-nuptial agreements, change of name, property issues, and Family Law Act issues. We strive to help our clients negotiate these issues as swiftly and efficiently as we can.
CR0 special guardianship
There may be a time when a child's biological parents are unable to provide the right necessary care for their children. These can lead to an emotional and difficult time for the child involved. Special guardianship gives a child or young person stability by giving them a permanent home and legal status to guardians who wish to care for them long-term. Our family law specialists near Shirley and Addiscombe can advise you about special guardianship orders, including applying for one or ending special guardianship orders. We can give you complete assistance throughout the process.
We have the experience and judgement to make sure that your views are always represented clearly and strongly.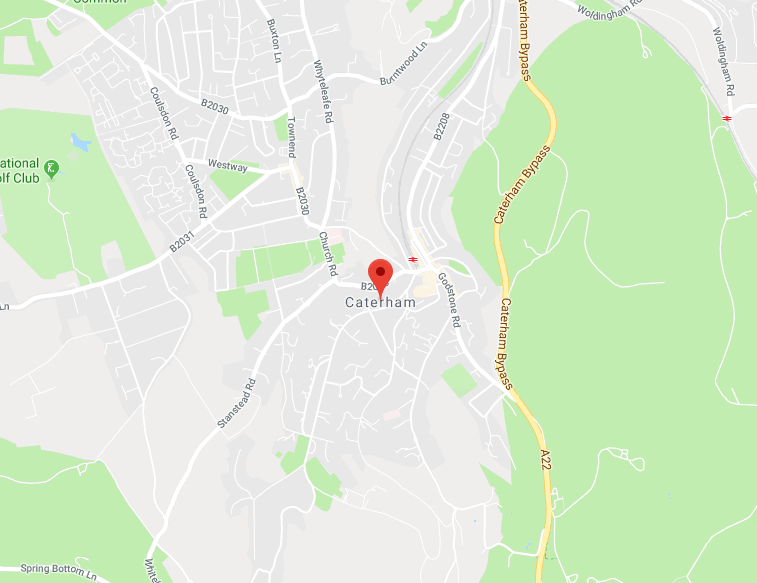 We also provide legal support in the local areas including
Shirley, West Wickham, South Norwood, Elmers End, Addington, Beckenham & Croydon
For an initial consultation with our family law solicitors and divorce lawyers in Shirley, contact us now
If you have questions about divorce or other issues relating to family law in Shirley, please call our friendly team now by calling 020 3463 1300 or emailing info@csllaw.co.uk
LET'S GET STARTED
Our specialist legal team are available to guide you through your queries and challenges. Let us help you through the difficult process of settling a legal dispute and help put your mind at rest.